Natural Holistic Facials
Our natural holistic facials allow those of you who wish to treat yourself to some rejuvenation whilst being less invasive than other surface-targeting cosmetic treatments. We have been treating skin since 2006 and can share our knowledge to care for your skin in a way that holistically nourishes and stimulates repair. That's why it's great for anyone and promotes the health of your skin, as well as relieving stress and ensuring you get self-care into your regime. We want you to experience your skin glowing!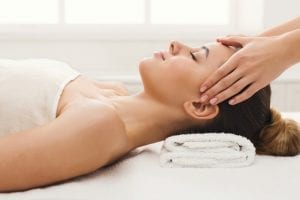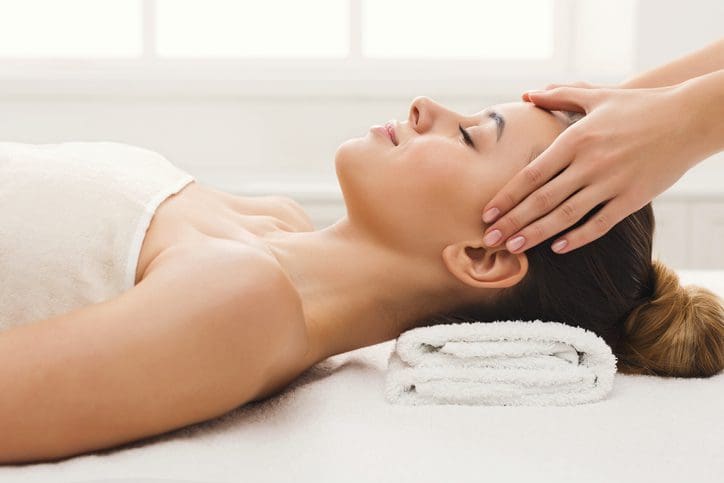 What can our holistic facials involve?
Skin analysis: Firstly, the aesthetician will assess your skin health and potentially carry out some preparatory measures to ensure the optimality of your procedure. They will advise you of their observations as an experienced skincare professional.
Cleanse: We use cool water and a gentle, naturally derived cleanser. To remove superficial impurities such as makeup, pollutants, the build-up of oil, and skin debris, which can cause premature ageing. Finished off with herbal waters specially selected for your skin type.
You may select the following as part of your facial (your therapist will advise what best suits your skin on an individual basis):
Vacuum suction: This may be used for some individuals. It increases lymphatic drainage of toxins within the skin and stimulates the repair process.
Sound stimulation: Sound at radiofrequency levels is passed deep within the skin at low levels to stimulate the skin to produce collagen. Using the market-leading radiofrequency Lynton Promax system researched and proven effective by Manchester University physicists. We do offer radiofrequency facials as a course as recommended for optimal results. However, this is an excellent opportunity to experience its effects, and multiple may contribute to slowing the skin's ageing process. Includes some blue LED light therapy to rejuvenate the skin's surface and mildly level out skin tone.
Mask: Our 100% natural masks will illustrate the wonders of Pelotherapy within your deep cleansing facial. Your aesthetician will select a mud mask for you. Kaolin Clay improves blood circulation and is suitable for even the most sensitive skin types. Alternatively, we are lucky to have Hungarian Mud which remineralizes skin and has anti-inflammatory properties. After your mask has had time to work wonders, cleansing is done with cool water and selected natural herbal waters.
Lymphatic massage & barrier feed: We apply a selected skin oil for your skin type to your skin. Various micronutrients within the oil nourish the skin, stimulating the increase of cell turnover and having everything needed to build healthier skin from deep within. Your aesthetician will use techniques to massage the skin, increasing blood flow to the skin and toxin drainage to aid further the cell renewal process. The facial area has many muscles and nerve endings, so stimulating these can also do wonders for the rest of your body. Minds are soothed and stress relief is also a positive side-effect.
Barrier protection: Finally, the application of sun cream (SPF 30/50) will be individually selected from our range. This protects your skin from the harmful effects of the environment felt by our ever-changing climates. UVA and UVB are the non-visible parts of light and cause damage to the skin. Therefore, it is essential to complete your facial treatment to protect the skin.
How much do holistic facials cost?
We offer 30-minute facials for £40 and 45-minute facials for £55, or our signature combination facial is 60-minute facials are £70. You can select what you want from what's included above or let your therapist select what may benefit your skin. (Please note: not having the time spent on consultation, the time spent treating your skin)
How regularly should I have natural holistic facials?
We recommend having a course of sessions so that you can see the full extent of what can be achieved. This will gradually teach the skin to be healthier over time so that you can feel the difference. We have the privilege of accessing high-quality natural resources alongside the knowledge and skills of aesthetic professionals. We would advise a minimum of 2-week intervals, though your therapist may advise later intervals depending on your skin type and what you want to achieve. However, you can have your facial whenever you choose.
If you would like to arrange a treatment, please feel free to text us at 07527 296 919 or contact us via our online form.