Eyebrow Laser Hair Removal
Having beautiful shapely eyebrows can help complement facial features, giving an individual more confidence as they look and feel better. Think about it; most people look at your eyes when talking to you or look at you, and eyebrows create a frame for that vision. Eyebrow plucking and waxing have been done for many years and over recent years threading has become a trend, alongside the good old fashioned tweezers.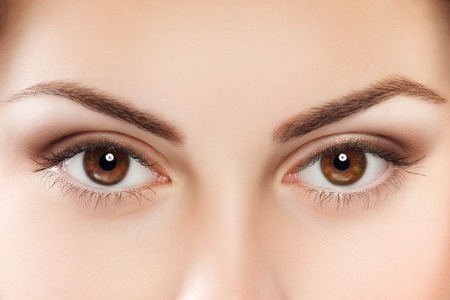 Complement facial features, giving an individual more confidence, hence they look and feel better.
At Clear Medical, we offer eyebrow laser hair removal shaping treatment. This involves carrying out hair removal of dark hairs (at monthly intervals) until you are happy with the appearance. A patch test is essential 5 days prior to your first treatment.
Possible desired outcomes
If you are plucking every day, every few days or attending regular threading sessions, you may want a solution. Also, some clients simply want the rate of growth to be slower, allowing them more time between alternative methods.
You may want the growth of the hair to be thinner, therefore barely visible and more natural-looking. Because alternative methods in comparison, yield an untamed look between sessions (waxing, threading or plucking).
Some individuals simply never want to wax, pluck or thread ever again; wanting nicely shaped brows for the foreseeable future.
Eyebrow Laser Hair Removal Cost
You can have the lower area of both eyebrows treated with the laser for £75. This includes the middle of your brow if required.
We can treat the area above both eyebrows, including the middle of the brow. Again, the eyebrow laser hair removal cost for this would be £75.
You can have a full eyebrow laser shape for £100. During this treatment, we remove the eyebrow hairs underneath the brow and above. This also includes the middle of the eyebrow if required.
Please Note
Full face laser hair removal doesn't include laser eyebrow shaping. A separate fee is payable. For more information on the Laser Hair Removal Method at Clear Medical, please see our laser hair removal information.
If you have any questions or queries, please do not hesitate to contact us.