Skin Rejuvenation Laser

Skin Rejuvenation Laser, basically, has a positive effect on skin cells. It stimulates the cells to increase the production of proteins known as collagen and elastin. The purpose of these proteins is to make your skin firmer and stronger, leaving you feeling refreshed and revitalised. The appearance of ageing skin, facial scars, acne and pigmentation can also be reduced as a consequence of stimulating the cell rejuvenation system.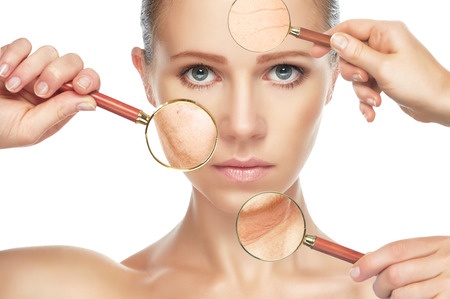 Who Is The Treatment For?
The short answer is anyone and everyone! Although treating older people, due to their anti-ageing nature, may be an assumption, younger clients love the skin refresh. Life is tough and hard and it can leave your skin feeling tired and dull. It's good to know that you can safely achieve a healthy glow with a simple skin rejuvenation laser treatment.
Initially, a consultation is essential to select optimal settings for treatment and medical suitability. This will help us tailor the treatment to your requirements.
How Much Does It Cost?
We are proud to uniquely provide Facial Treatment Prices and Skin Treatment Pricing per cm² for body areas. This ensures that at Clear Medical the pricing is concise, consistent and fair.
How Does Laser Skin Rejuvenation Work?
The Laser Skin Rejuvenation treatment directly stimulates the production of collagen and elastin by manipulating the immune system to imitate damage. Thus, the initiation of a renewal response occurs, which is excellent. The treatment works by utilising pure white light therapy. This is emitted in a series of short pulses directly onto the skin. In a sense, the skin suffers harm to a level that is safe, but this acts to cause the rate of cell renewal to increase.
As we age, the production of collagen and elastin decreases due to a decline in the rate of cell renewal. Metabolic processes within our body link to the speed of cell renewal. Consequently, we have fine lines and wrinkles. Skin Rejuvenation can be conducted regardless of the candidate's age or the area being treated. You will benefit from the treatment by acquiring improved skin tone, and texture, and additionally, the "ironing out" of fine lines and wrinkles. Many people find a more uniform complexion and pigmentation of the skin.
What Will I Experience?
1. Firstly, Gentle skin cleaning is necessary to remove chemicals. Application of ECG (Electrical Conductivity Gel) on the treatment area is essential. The ECG gel cools the skin and ensures optimal light transmission from the applicator to the skin for the most effective results.
2. Your therapist will select the optimum safe and effective setting for you. During a patch test consultation, the individual-specific treatment setting is selected.
3. The skin surface has a quartz applicator placed onto it. Light pulses travel through the quartz applicator into the skin. Neighbouring skin has the same thing done to it until all areas are covered. Initiation of an increase in the natural rate of skin cell renewal is induced and will continue after treatment.
4. Finally, we clean the skin and apply barrier protection.
Please Note
Our Clear Medical treatment policies specify that individuals can have treatment five days after a successful consultation and patch test.
How Many Treatments Will I Need?
Treatments are every four weeks (minimum); therefore, working with the natural cell production rate takes time. However, the results are natural-looking and safe. The actual number of treatments an individual requires varies from person to person. On average, people undertake 3-6 treatments to observe the full extent of the benefits of skin rejuvenation laser. Some clients have told us they can see and feel a drastic improvement after their first treatment.
Are There Any Side Effects?
You may experience a mild heat sensation in the treatment area, but this is nothing to worry about. This happens due to the absorption of light energy by the skin, which causes it to heat up. Most clients describe the discomfort as moderate and acceptable. However, you should remember that it is specific to the individual, as everybody has different pain thresholds. Some clients experience reddening skin immediately after the treatment, which disappears within hours. However, the majority of the patients experience no side effects.
 If you have any questions or queries, please do not hesitate to contact us.