Karen Wright RGN, DipSw, MSc Psychiatry Social Work & MSc Systemic Family Psychotherapy

Karen is a Family & Couple Psychotherapist with over 20 years of experience working with families and children. She has worked in a range of settings with many different issues. Karen has a lot of experience working within specialist NHS Child & Adolescent Mental Health Services (CAMHS), providing therapy and specialist assessments.  She also has considerable experience working with couples and separated parents.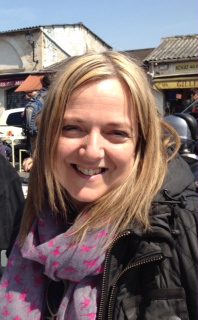 Karen works in a small independent Family and Couple Therapy Practice in addition to her NHS clinical & teaching roles.
She is a fully qualified Systemic Family and couple Psychotherapist registered with the UKCP and The Association of Family Therapy.
She aims to work collaboratively with families, couples and individuals, recognising existing strengths people already have and hopes to bring compassion, transparency, hope and humour to her work.
Karen's specialisms include:
• Family relationships
• Couple relationships
• Divorce and separation
•  Parenting issues
• Step families
• Adoptions, Foster Care and 'Looked After' children
• Attachment issues
• Abuse – sexual, physical, psychological, emotional
• Child and adolescent mental health & behaviour
• Self-harm
• Depression
• Eating Disorders
• Attention and Behaviour Difficulties
• Mental health issues
• Bereavement and grief
• Gender issues
• Lesbian, Gay, Bisexual and  transgender issues
• Identity issues
She also offers supervision to therapists, counsellors and trainees. 
If you would like more information please contact her and she will arrange an initial telephone consultation free of charge to see if she is the the right person to help you.
Fill out our contact us page and we will pass your details onto Karen and she will get in touch. Please ensure you include Karen as your chosen therapist in your form submission or when calling.