Dr Katie Niemz BSc Hons, MSc, D. Clin. Psy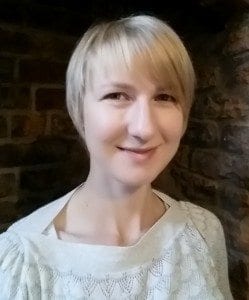 Katie is a Clinical Psychologist working both in the NHS and privately with children and adolescents. She has 7 years post-qualification experience working with children across the age range, adolescents and their parents to help them cope with a variety of emotional and behavioural problems.
Katie uses a range of psychological approaches to inform her interventions including Cognitive Behavioural Therapy, Behavioural Parenting Programmes, Attachment Theory, and Mindfulness.
She has experience of working in the field of adoption and fostering and has a special interest in evidence-based interventions for children who present with attachment difficulties, trauma and also emotional and behavioural regulation difficulties.
Katie also has experience of working with adolescents who present with a range of emotional and behavioural difficulties including anxiety, depression, school-based problems and self-harm.
She is also trained in the administration and interpretation of cognitive assessments for preschool and school-age children and adolescents.
Assessment
The initial assessment appointment is usually attended by the child and one or both parents. Children are not seen without their parents at their initial assessment. Frequently, an assessment appointment may be offered to the parent(s), unaccompanied by their children. Some families choose to include other family members, especially if they are closely involved in the child's life.
Within the first two appointments, Katie will ask many questions, allowing for a thorough assessment that takes into account home and family circumstances, developmental history, school and educational factors. Katie will ask about the current problems and what led you to seek out a psychologist.
The purpose of this initial assessment is to reach an understanding of the difficulties you are experiencing and to develop a plan to resolve them. Your plan will include the number of appointments and the form of treatment that will be offered. Sometimes it is possible to reach this point at the end of the initial assessment appointment but with some children and families, further assessment appointments may be required. These subsequent appointments last for one hour and may include an individual assessment with the child or adolescent concerned.
Intervention
Based on a thorough assessment of your child's difficulties, Katie will discuss with you which type of psychological intervention is likely to effect change, bringing improvement for you and your child as swiftly and effectively as possible. This discussion will include the type of therapy being recommended and whether this will be offered on an individual, parental or family basis. You will be given an estimate of the number, frequency and regularity of appointments. Katie is qualified to offer a range of interventions to children and their families including:
Behaviour Therapy / Behavioural Parenting Interventions
Behavioural approaches seek to change and shape a child's behaviour in order to effect improvement. With young children, for example, behavioural approaches are often used to target non-compliance, tantrums, sleep problems, toileting difficulties etc. Behavioural approaches are also often used for anxiety difficulties.
Cognitive-Behaviour Therapy
CBT seeks to effect improvement by changing the ways we think and behave, gradually replacing unhelpful thoughts and behaviours with adaptive alternatives. This type of therapy can be effective for a range of difficulties including anxiety, depression, low mood, school-based problems, low self-esteem etc.
Attachment-Focused Interventions
This is aimed at facilitating attachment and improving the relationship between the child and parent/caregiver. This type of intervention may involve joint play-based sessions with the parent and child, or individual parenting sessions to develop an understanding of a child's attachment style, and develop parenting approaches to improve the attachment relationship. Katie is registered with the Health Professionals Council and a Chartered member of the British Psychological Society.
Katie is unable to take on any more clients at present. If you would like to be notified when she is, please:
Fill out our contact us page and we will pass your details onto Katie and she will get in touch. Please ensure you include Katie as your chosen therapist in your form submission or when calling.