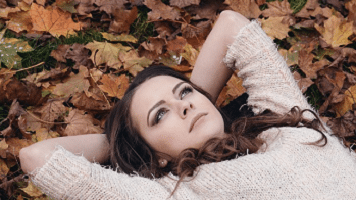 Change Regimes With The Seasons



When the leaves begin to fall in the UK it's the first sign that the scorching summer is behind us and it will soon be Christmas. Our skin is likely to appear drier than it was in the summer months and we will start to feel the chill a lot more. As the darkness arrives earlier in the day we have to adjust our daily routines. This is to ensure we care for ourselves and our skin.
Skin Science
Our skin is a barrier. Its function is primarily a protective covering to shield and contain us. We are all different and have many susceptibilities as well as varying immune system responses to environmental factors. Our skin is also responsible for one of the most human sensations such as touch. We all want to touch our skin and feel good, as well as have others caress our skin and feel good. Finally, our skin is responsible for regulation and has a role to play in creating an equilibrium for our bodies.
Vitamin D & Our Skin
Our skin is responsible for vitamin D production so we have to top up our levels in the autumn and winter months. Sunshine increases the production of vitamin D, therefore as we will spend less time under its rays we need to top up our vitamin D. At Clear Medical we recommend natural food intake instead of dietary supplements. Foods high in vitamin D include: dried shitake/button mushrooms, salmon, mackerel, tuna, eggs, sardines, herring and cod liver oil. For more health related information click the link to go to the Vitamin D Council website.
Adjusting Our Bodies And Minds To The Temperature Change
Ayurvedic medicine specifies that we should change our minds and habits to adjust to the season. Our skin is dryer, our appetite adjusts and sleep routine alters. We should eat warm foods which are freshly cooked regularly throughout the day. We should try to get to our beds a bit earlier than we usually would in the summer months. The change in temperature will lead to a decrease in blood circulation therefore it is crucial to look after ourselves so that we look and feel our best.
Haircare To Prevent Drying
Eating well will ensure that we have the best nutrients for healthy, glossy hair. We can also use Clear Medical Tone & Defence Skin Oil as a nourishing hair mask once a week or monthly as required. It can be applied in small amounts over damp hair daily – prior to blow drying – or alternatively as a rich conditioner as a treat, then washed out.
Everyone is different…we have many susceptibilities as well as varying immune system responses to environmental factors.
Natural Skincare Is Best!
At Clear Medical we have a natural approach to protecting our skin. Our Tone & Defence Skin Oil was named due to its defence properties and is 100% natural. It prevents damage from the environment and is rich in nutrients to nourish the skin so it looks and feels refreshed (also available in a 30ml size bottle from our Online Store). We recommend you always apply the oil when you expose your skin to life; this means anytime you have washed your skin. Cleansing strips the skin of dirt, dust and chemicals but it also removes our natural protective oils which needs reinforcing.
We wish everyone a smooth, healthy, radiant transition into autumn!
If you have any questions or queries, please do not hesitate to contact us.