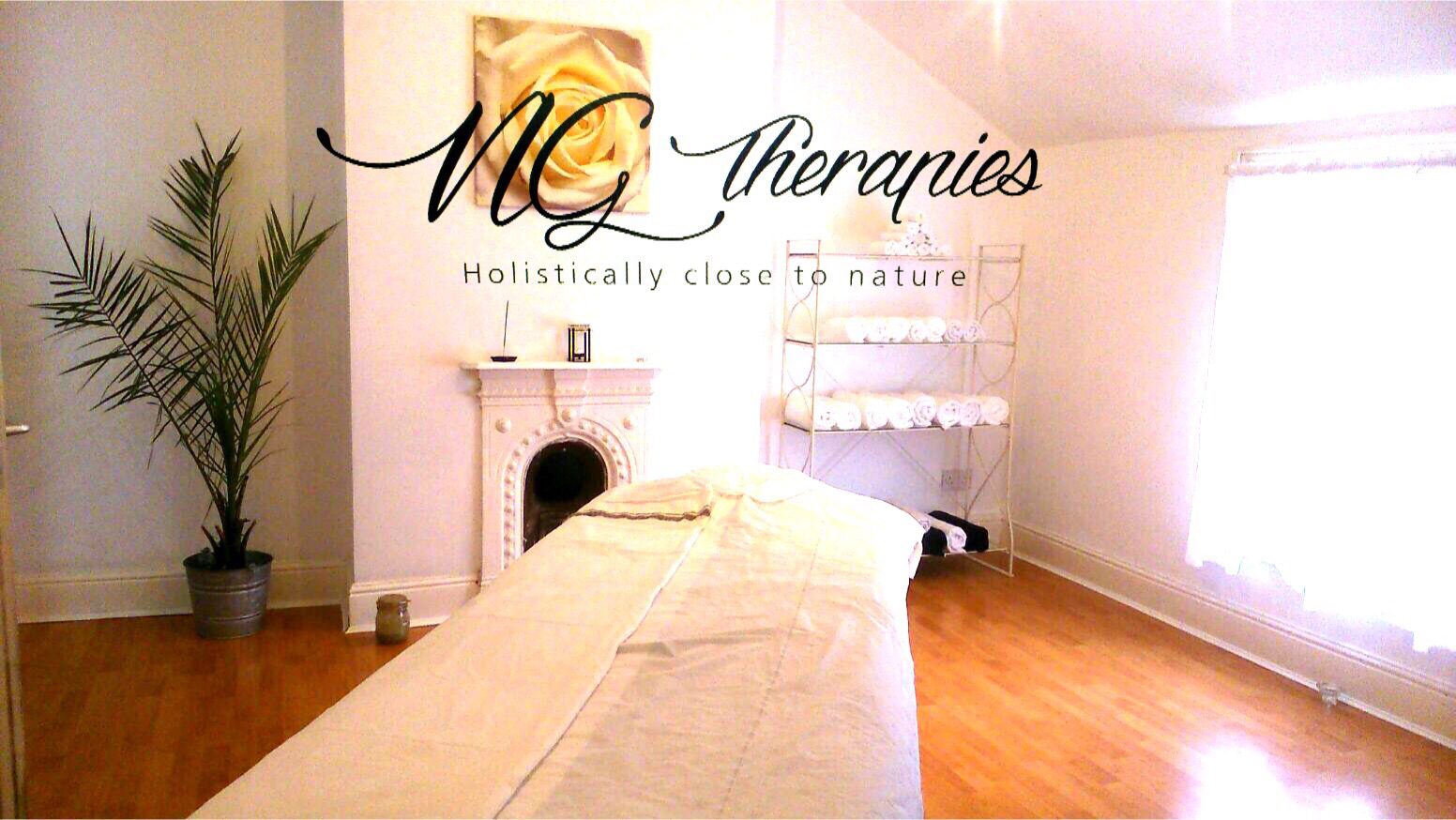 NG Therapies – Physiotherapy
Naomi Goodridge is the founder of NG Therapies. She is an experienced clinical physiotherapist who uses various treatments to assist people with their physical abilities. She also advises on fitness, healthy lifestyles and teaches people ways to prevent injury and loss of movement.
Each therapy is tailored to encourage a relaxed response, lowering the heart rate, respiratory rate and blood pressure. This will boost the immune system and help decrease the physical effects of stress, pain, injury and disease.
Neglect can affect the way our body works and functions. With a combination of lifestyle changes and controlling our environment, we can all be healthy and live comfortably and efficiently.
Prices



Deep Tissue Massage – 55
mins £60
Hot Stones Massage – 50mins £60 or 
80mins £85
Sports Massage – 55
mins £60
Thai Massage  – 55
mins £70
*Reiki –
45mins £40
Discounts; 10
% off a block of 6 prepaid treatments that are paid in full on/before your first visit, excluding *Reiki. 
Sports/ Deep Tissue Massage Physiotherapy
This treatment is designed for the physically active, including athletes. It focuses on specific areas to reduce and help prevent injuries, muscle fatigue and muscle tension whilst helping to improve flexibility and range. The manipulation of soft tissues, ligaments and tendons is reached using elbows, forearms and knuckles.
The body can heal itself but sometimes becomes overrun due to our busy lifestyles, reducing the effectiveness of its operations. NG Therapies aim to enhance the body's abilities by increasing circulation and the lymphatic system, which transports waste out of the body and the nervous system (essential for all movements of the muscles). Naomi will concentrate on reducing the tightness of muscles, maintaining and even improving flexibility and muscle regeneration.
Deep tissue massage suits anybody who requires that extra pressure for a specific problematic area and those who prefer a deeper full body massage.
Hot Stones Massage
Holistically soothing the mind and body, Hot Stones are the perfect treatment to remove any negative built-up tension. Made from volcanic lava, these specially selected stones retain their heat and are naturally smoothed by river water. Used for thousands of years by many ancient cultures, the therapist hand-picked the stones to suit each individual body shape throughout the treatment.
During your treatment, heat is transferred from the stones to the muscles allowing the therapist to work through the deeper levels of tissues without causing any discomfort. This makes it ideal for active people who need a deep but relaxing massage.
Benefits of Hot Stones Massage
• Provides pain relief from sore, achy muscles, decreasing muscle spasms.
• Reduces mental and physical stress.
• Increase in joint flexibility, relaxation of muscles, tendons and ligaments.
• Improves metabolism.
• Relaxes the nervous system.
• Promotes vaso-dilation of the veins, increasing oxygen flow to the muscles.
Reiki
Reiki has been practised for many centuries and is widely used today. It is a treatment everyone can have regardless of race, gender, age or religion. Reiki brings the body back into equilibrium and can help heal emotional, mental and spiritual blockages. NG Therapies have a fully qualified and practising therapist trained to Master Level 3 in Usui Reiki.
For more information about any of the treatments mentioned or to book an appointment, please get in touch with Naomi on 07738 277 005.