Anti Ageing Skin Treatment



The need for anti-ageing skin treatment to provide ourselves with a more youthful appearance is prevalent in the media and a constant topic of conversation on social media. The secret to anti-ageing is a good skincare regime and occasional ethical anti-ageing care treatments that are regular throughout your life.
We know that this isn't always possible and sometimes we seek help in order to maintain naturally healthy skin. Lifestyle and the environment can also have an impact on your skin. To get an idea of pricing, please see our facial pricelist. The treatments can be carried out on almost any skin area over the body, therefore we are proud to uniquely provide Skin Treatment Pricing per cm². This ensures that at Clear Medical the pricing is concise, consistent and fair.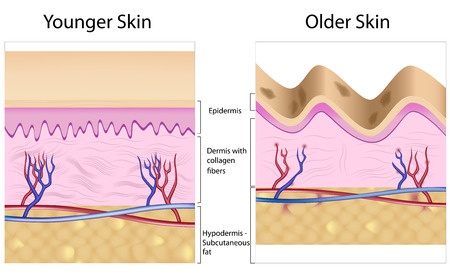 At Clear Medical we strive to offer the most natural and clear skincare advice to our clients. This is always our starting point before offering any anti ageing skin treatment. Hydrated and nourished skin is can then observed to give more efficient and sustained results from any treatment received. See Clear Medical's 5 Step Skincare Regime.
Your Procedure Choice
We offer the following anti ageing skin treatment:
Usually for those individuals who want healthier skin without downtime. Many clients pop in when they have a free hour and carry on with daily life after. The minimum interval between treatments is 4 weeks.
Results are amazing and from the deep dermis to the surface. Requires aftercare and pre-care, although worth it. The minimum interval between treatments is 12 weeks.
Deep clean and regenerate or mild refresh with little downtime required. Pre-care and aftercare are needed. The minimum interval between treatments is 4 weeks.
Combination Treatment
We can tailor a treatment plan, especially for you and your needs. The treatments we mention above, we can carry out alongside each other depending on your requirements.
Work Naturally – Giving You True Beauty
Our specially selected anti-ageing treatments all work by manipulating natural mechanisms within your body to achieve higher rates of collagen and elastin production. This can help reduce and in some cases completely remove fine lines and wrinkles. Unlike botox and injectable fillers, the treatments we provide are 100% safe and ethical. For more information about why we don't do botox and injectable fillers please click the link.
Due to our experience within the aesthetic industry, we can give you proven results. We're proud to say that we impress our clients receiving skin anti-ageing treatment.
If you have any questions or queries, please do not hesitate to contact us.