Our Founder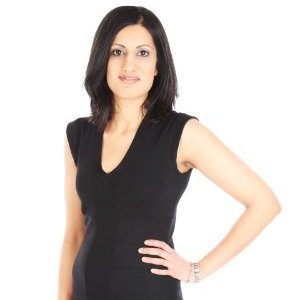 Nadia is the founder of Clear Medical, her background is in molecular biology. Originally she set out to provide a trusted skin, hair and body care resource. Clear Medical was a registered independent hospital with the CQC offering regulated services until October 2010, when guidelines changed for aesthetic treatments.
Nadia previously managed a beauty salon, working with holistic therapists, beauticians, and hairdressers from all walks of life. Now, at Clear Medical, she aims to offer long-term safe and effective services and treatments that are patient-centred, honest and ethical.
Nadia's Philosophy
Nadia has many things she wishes to improve about herself and believes that patience, drive, and determination can help her achieve anything. Due to her life experiences and friends, colleagues, family and societies she has encountered, Nadia wants only one thing from her life: to make as much beneficial difference to herself and others. She aims to share what she has learned and make her loved ones proud. Nadia believes this is possible through a work ethic, honesty and care.
She also believes in prevention rather than cure. This can be achieved through knowledge, preservation and attention to the effects of life on the human body. We all go through different things in our lives, insecurities and hurdles that occur through choices we (or others) make. Therefore, Nadia aims to share her knowledge and experience to ensure we can all make more informed decisions about the aesthetic products and services we use/receive.
Nadia's Journey
The story of how Clear Medical's unique approach to aesthetics and healthcare started is an interesting one. From the outset, Nadia has always endeavoured to be the best scientist, geneticist, and healthcare professional. However, with her youth and naivety in business, she had many choices regarding the direction she wanted to take.
One day, Nadia received a visit from a gentleman called Barry, whose brother was a genetic expert. Barry mentioned that he was fed up with the healthcare offered in our technologically rich world. He shared with Nadia that he had previously anaesthetised himself mentally (without drugs) for open-heart surgery and shared his views on pharmacogenomics and the unregulated media conditioning of our society.
Nadia belives in dedication, honesty, respect and ethics in the care she offers growing a client and customer base.
Alternative Healthcare Route
This conversation led Nadia to radically change her approach to healthcare, as she resolved to make sure that everything she did at Clear Medical was natural, sustainable and safe. She found herself doubting healthcare and disease treatment practices in the modern world. Also, to her astonishment, it became apparent that the natural approach to healthcare had a history spanning thousands of years. Not only were the outcomes beneficial and pleasing, but they were also longer-lasting and healthier than their modern equivalents.
Our Founder – Natural Approach
Today, many individuals want quick fixes regardless of the long-term consequences to their health. This means the natural approach is not for everyone. Nevertheless, Nadia has aimed to find anything that can naturally transform lives since that chance encounter. She wants to share her expertise with as many people as possible.
The response to Nadia's natural approach from the general public, the business world, the health sector and the aesthetics emporium has been overwhelmingly positive. This popularity and success have also been due to her clients, who are passionate about making a positive difference locally, nationally and globally.
Nadia's team actively research new technologies and theories, including (but not limited to) business, natural medicine, earth sciences, biology and history. In a world where it is clear that these systems sometimes don't overlap, to Nadia's dismay, it became apparent that these individual sectors often neglected to share their knowledge. Subsequently, this has led some of us to become ignorant of simple matters about our health and well-being.
Lack Of Industry Regulation
After extensive research into legalities within the aesthetic industry, Nadia was horrified by the lack of regulation in the personal products and services industry. The main surprise was the lack of person-centred care despite Regulation 9 in the Health and Social Care Act 2008. This regulation intended to protect individuals and their providers whilst ensuring that the services offered were of the highest possible standard. Despite this, there are currently no compulsory prosecutions for breach of practice, which has and continues to concern Nadia and her clients. Clear Medical adheres strictly to practice rules and regularly reviews how it functions to provide the best care possible.
Clear. Honest. Works.
Clear Medical offers free advice, skin treatments, hair removal, and private practice holistic and psychological services. Individuals who work within Clear Medical premises share the same ethos and do not promote short-term term-fixes. Together, they aim to offer the highest standard of care using safe, sustainable and natural models to improve the quality of life for all who walk through Clear Medical's doors.

If you would like more information about the products and services we offer at Clear Medical, please browse our dedicated website.

If you have any questions or queries, please do not hesitate to contact us.