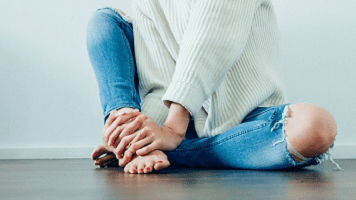 Improve Body Movements



With the cold weather upon us, some of us may be feeling a bit achy and stiff. This usually happens because we are not fully utilising our bodies to their full potential. Our muscles and joints can be affected by inactivity, when we spend a lot of our time driving, or stuck behind a desk and lounging on the sofa in the evening.
Balance Is Key
We need to find a balance in life between choosing to curl up in front of the fire and participating in outdoor activities.  If we ignore any pains and strains then we could end up making our everyday activities quite difficult and tiresome. This could result in us having a negative attitude throughout the day, where we adopt a bad mood instead of enjoying what life has to offer.
What Should I Do?
Stretching and exercise help muscles to strengthen allowing a wider range of movement, less pain, and the prevention of arthritis. Participating in a wide array of different activities, exercises and motions will increase the flexibility and suppleness of your body, allowing you to do more with your life.
 

Inactivity can affect our muscles and joints. We spend a lot of our time driving, stuck behind a desk or lounging on the sofa in the evening.
Prevention Is Better 
We at Clear Medical Skin, Hair & Body Clinic believe that prevention is better than a cure.  We believe a natural approach to healthcare and aesthetics is better than using drugs and chemicals. This may cause short term side effects and also the possibility of long term detriment.
If you are interested in receiving specific treatment and advice please contact Naomi at NG Therapies. For more information regarding body care treatments offered at Clear Medical please see our information on Deep Tissue Massage, Hot Stone Massage & Reiki.
Please make sure you consult a professional prior to incorporating any change of regime if you have any medical concerns. Feel free to take a look at our other articles for further free and safe advice. Alternatively you can contact us by email.